• English version click here

LEONARDO RINGO
Penyanyi, Penulis Lagu, Gitaris, Videografer
Musik apa yang sedang anda sukai saat ini?
Gue selalu suka mendengarkan musisi-musisi rilisan Motown dan juga Stax Records. The classic soul and funk selalu punya tempat spesial buat gue. Begitu juga dengerin jazz klasik, swing, big bands, dan mungkin juga sedikit rockabilly dan juga oldskool punk bands. Ada beberapa musisi baru yang lagi jadi perhatian gue, kaya Nick Waterhouse, Lake Street Dive, dan JD McPherson.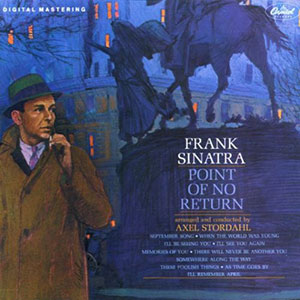 Apa album rekaman pertama yang anda beli—ada kisah menarik di baliknya?
Gue dulu harus nabung buat beli kaset sebiji doang. Dan kaset pertama yang gue beli adalah album Aerosmith yang Pump. Alesannya cukup cetek, covernya bagus banget haha… Tapi Pump adalah album yang keren.

Apa album favorit anda sepanjang masa? Kenapa?
Wah, album favorit sepanjang masa itu sulit banget nentuinnya. Banyak banget. Sebagian contoh aja mungkin Tom Waits yang Closing Time, Marvin Gaye yang What's Going On, Frank Sinatra yang Point of No Return, Louis Prima The Wildest, sampai Napalm Death yang Scum mungkin haha…
Apa album rekaman terburuk yang pernah anda beli?
Gue pernah beli album solo Nuno Bettencourt. Gak usah dijelasinlah ya haha…
Di reinkarnasi berikutnya, selain diri anda sendiri, anda ingin menjadi siapa?
Gue mau jadi bokap gue. Dan beliin Leo kecil satu drumset dan juga gitar biar dia jadi musisi yang baik.
Buku apa yang sedang anda baca sekarang, skornya berapa (1-10)?
Lagi baca buku yang judulnya "Black Boy" karya Richard Wright, seorang Afro-Amerika yang juga punya minat terhadap sosialisme. Belum bisa menilai, karena belum selesai baca.

Film baru apa yang orang-orang harus tonton? Kenapa?
Gue jujur suka film Frank, film tentang band indie di Amerika. Absurd. Satu lagi The Judge, film yang bikin gue inget sama bokap gue.
Lagu apa yang anda pilih untuk memulai akhir pekan?
Lagu-lagu Chuck Berry yang mana saja cocok sekali buat weekend.
Dan lagu untuk mengakhiri akhir pekan?
Kembali ke Tom Waits dan Terry Callier.

Bersama paguyuban rockabilly-swing yang dibiduaninya, Leonardo and His Impeccable Six, ia masih rutin berkeliling manggung dari satu pub ke arena. Built to Race, single dari album yang dirilis beberapa waktu silam, videoklip resminya direncanakan akan diluncurkan dalam waktu dekat. Sehubungan dengan ini, Leo memang sedang gemar mengkonsep videoklip. Sejak beberapa bulan lalu ia mulai merintis sebuah proyek membuat 50 videoklip gratis untuk teman-teman musisi yang dianggapnya bagus. Paling mutakhir, ia baru saja mensutradarai vidklip Matajiwa "1" serta Sentimental Moods "Sunny Sunday". Vidklip "Built to Race" adalah juga gaweannya.