Tonite! Wednesday, April 06, 2011; 8-10 PM
R-n-R Exhibition [mini version]: OOMLEO
33 Lagu Penusuk Jantung, Tiada Jenuh Ter-putar-rus-menerus
:: Introduction and playlist, written and handpicked by Oomleo Himself ::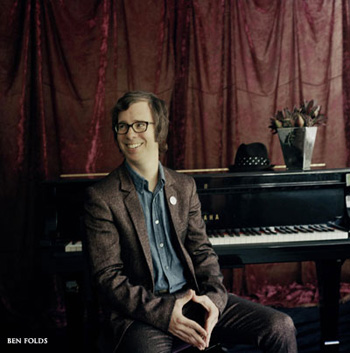 Inilah dia, 33 (kebetulan gua baru ulangtaun yang ke-33, so, dengan senang hati gua pilih angka tersebut… hehe…) lagu favorit yang paling sering gua putar di playlist MP3 player gua "sepanjang masa"! Permohonan maaf sebelumnya tentang "ekspektasi". Sangat jauh m'lenceng dari kalimat "Rock-n-Roll Exhibition"; pilihan lagu gua terlalu "slow". Jazz-jazz standar dan slow-slow gitu, lah.. ("Sok-sokan jazz luh, oomleo! Najis.. Tokai kucing!") …Cuek aja lah …Sikat! …Fisik dan mental tetep rock, tapi kalbu berkata lain. Silakan di-enjoy!
Alm. bokap memperkenalkan The Beatles ke gua—sejak gua masih berbentuk janin—hingga gua menginjak status kanak-kanak. Pesan moral terselubung dari beliau saat itu adalah: "Kamu cukup mendengarkan The Beatles. Band-band lain setelah The Beatles adalah peniru The Beatles." Terlepas dari keadaan tersebut, koleksi kaset yang ada di lemari bokap hanya berisi jazz dan jazz, serta jazz.
Selepas kanak-kanak hingga ABG, gua kepincut untuk membeli album kaset Ebiet G Ade, Benyamin S., Heli Gaos, Pengantar Minum Racun, Vina Panduwinata, Doel Soembang, D'Bodors, New Kids on the Block, Color Me Badd, dan (berbagai) berantakan lainnya. Saat itu gua nggak tersentuh metal dan variannya. Langsung skip ke arena Nirvana beserta adik-adiknnya. Sementara, nggak ada kontribusi apapun dari bokap di fase ini.
Berbalik arah ketika menginjak usia muda ke dewasa—pra-wafatnya bokap—beliau mulai sharing soal musik; memperkenalkan nama musisi (rata-rata pemain jazz), menyebutkan nama-nama musisi favoritnya, mengajak gua buat kenal dengan temen-temen mudanya yang sering kongkow bermain musik, dan sebagainya. Gua kulik semua kaset yang ada di lemari milik bokap; genre, dan bobot musik yang ada. Pilihan gua cuma jatuh sama koleksi jazz standar milik bokap beserta varian jazz yang "mudah" diserap. Selain itu, sisanya cukup didengarkan sekali lewat dan/atau cukup mengenal nama musisinya saja.
Saat itu, gua masih menikmati The Beatles (dan turunannya), yang menurut gua adalah sejenis tesis "anti-jazz"; yang bertolak belakang dengan keadaan setelahnya: Hampir semua musisi jazz pernah meng-cover satu/beberapa lagu The Beatles, namun tidak sebaliknya. Penikmat segala jenis musik pasti akan mafhum dengan keadaan tersebut. Demikian halnya dengan gua.
Sekarang gua udah mulai tau, musik yang tepat buat gua, dan bisa memilih jenis musik yang bisa gua nikmatin sendirian. Buat nemenin kerja, dan sebagainya.
Thanks, Dethu! Enjoy!
The Playlist:
01. Insensatez – Antonio Carlos Jobim
02. Everything Happens to Me – Chet Baker
03. Town Without Pity – Gene Pitney
04. It Had to Be You – Betty Hutton
05. Lately – Salena Jones
06. Down in Brazil – Michael Franks
07. How High the Moon – Les Paul & Mary Ford
08. Kissing a Fool – George Michael
09. I Wish You Love – The Skatalites
10. Hanya Semalam – Alfian
11. Power Flower – Stevie Wonder
12. I'm in the Mood for Love – Lord Tanamo & The Skatalites
13. Brazil – Antonio Carlos Jobim
14. Misty – Sarah Vaughan
15. She Don't Use Jelly – Ben Folds Five
16. Só Tinha de Ser Com Você – Elis Regina


17. That Lonesome Road – Julie London
18. Body & Soul – Ella Fitzgerald
19. Dalam Kelembutan Pagi – Jockie Soeryoprayogo & Dhenok Wahyudi
20. Jazz 'N' Samba + Kiss and Run – Milt Jackson (feat. Lillian Clark)
21. Semurni Kasih – Dian Pramana Poetra
22. Persembahanku – Rafika Duri
23. My Second Album – Richard Peterson
24. Overjoyed – Stevie Wonder
25. Just the Way You Are – Billie Joel
26. Masa Masa – January Christy


27. My Funny Valentine – Chet Baker
28. Stardust – Nat King Cole
29. My Old Addiction (Chet Baker's Unsung Swan Song) – K.D. Lang
30. Good Morning Heartache – Billie Holiday
31. Rangkaian Melati – Tropical Sound Group
32. The Very Thought of You – Elvis Costello
33. Pergi Tanpa Pesan – SORE
Full version with footnotes and download link will be uploaded on Friday, April 08.
» Radio streaming live http://army.wavestreamer.com:6356/listen.pls
___________________
The Block Rockin' Beats
Curator: Rudolf Dethu
Every Wednesday, 8 – 10 PM
The Beat Radio Plus – Bali, 98.5 FM
120 minutes of cock-melting tunes.
No bullcrap.
Zero horse shit.
Rad-ass rebel without a pause.
Shut up and slamdance!